Find out about what the Enquiry Stream is and how to use it.
What is the Enquiry Stream?
The Enquiry Stream provides you with a daily stream of new business from our clients. Clients submit their enquiries through the Hire Space website, and these enquiries appear on the Enquiry Stream, where you can respond to them directly. Once you've responded to an enquiry, and that client indicates they are keen to connect with you, we'll put you straight in touch.
Enquiry Stream (1/3): New Enquiries:
How do I add filters?
By clicking the black filter button on the top right of the Enquiry Stream, you can add filters for the type of event, budget and the proximity of the original enquiry to your venue.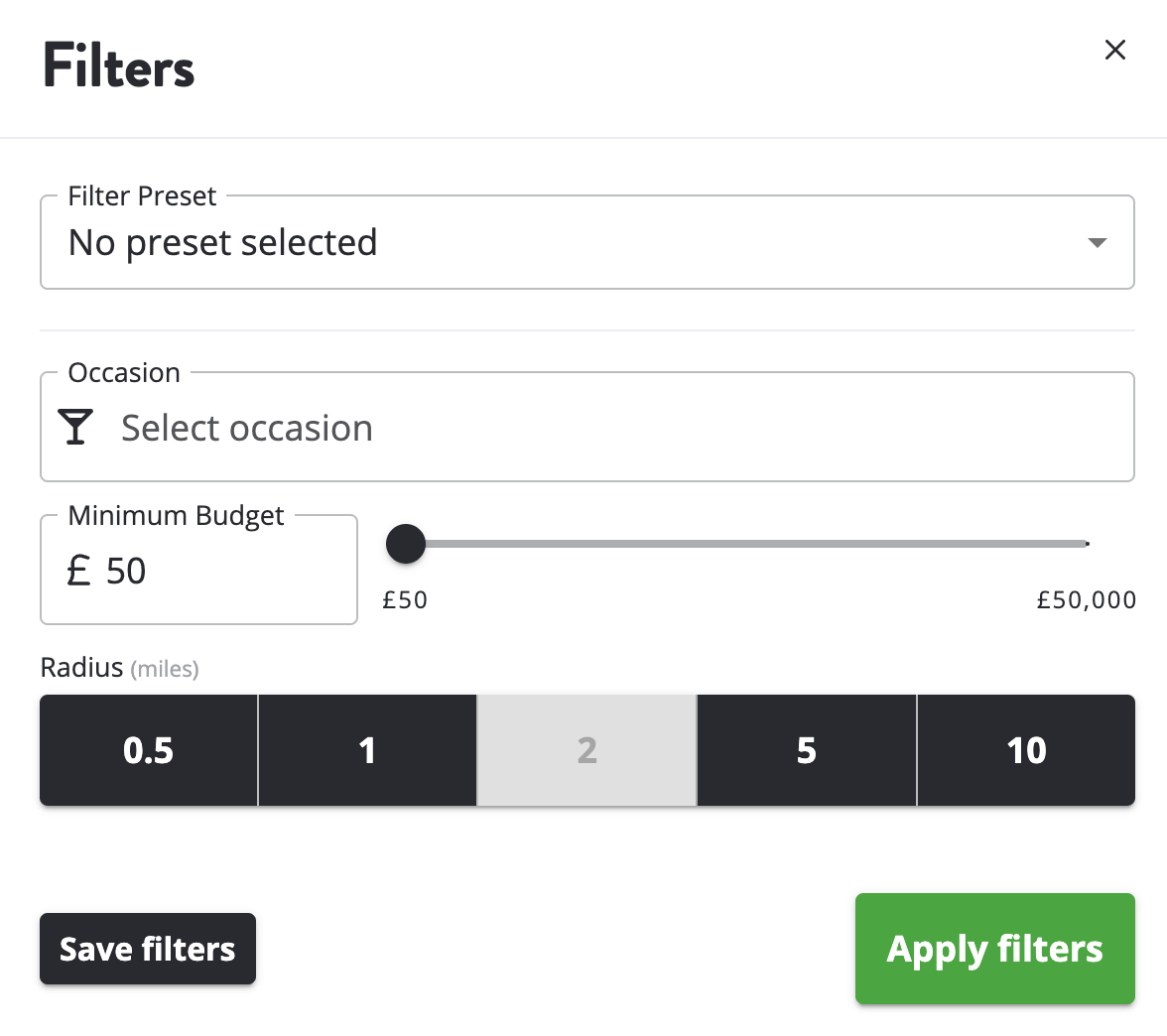 You can also save filters to come back to later if you're always after a particular type of event.
How do I submit proposals on the Enquiry Stream?
Templates
First you need to create at least one template.
Click on templates on the left-hand menu, and then create a template. You can create as many as you'd like, we'd recommend creating one for:
Each space you have available
Each type of event you'd be pitching for (ie, a different template for weddings and conferences)
You can also upload files and photos. Don't worry about linking out to your Hire Space profile, we'll automatically do that when you submit a proposal.
Enquiry Stream (2/3): Creating a Template
Submitting Proposals
To submit a proposal directly to a client, click the message icon next to the enquiry and
Select the venue and space you wish to put forward
Select the template you wish to use or write a bespoke email
Click send

Enquiry Stream (3/3): Submitting a Proposal


What do I do after I've sent my proposal?
After you have sent your proposal, the client will immediately receive it via email. If they are interested they will reply via email and start a chain similar to the Fast Track email system. Make sure you have whitelisted the relevant email domains and IP addresses to ensure you receive these replies.