A quick lowdown on Magic Links and how to use them.
A Magic Link is a link that will allow your attendees to access your event in just one click.
Although it's really easy for attendees to join any event on Arena, a Magic Link makes it even easier as attendees don't even have to register. Instead, they just have to provide their email address and they'll immediately be able to enjoy everything your event has to offer.
Here, we'll break down when you can use Magic Links and how they work.
When you can use Magic Links
Magic Links can only be used for private events where you upload a list of your invitees to the Arena platform. Nobody else will be able to access your event.
If you'd like your attendees to receive a Magic Link for your event, you'll need to make sure your event type is set to 'Private Registration - Quick Join.'
You'll be able to select this option when you first set up your event. However, you can also edit your event type at any time. Just click 'Edit Event' beneath the event you want to edit on your central dashboard.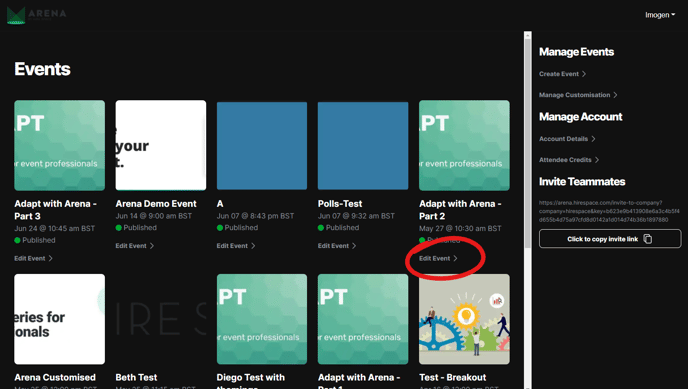 Then, use the dropdown menu beneath the 'Event Type' heading to select your preferred event type. Remember to click on the big 'Update Event' button at the bottom of the page to save your changes.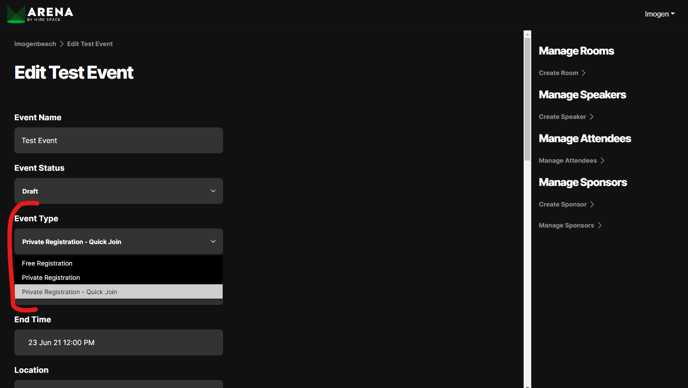 Where to find your Magic Links
Once your event type is set to 'Quick Join,' each time you add an attendee, they'll automatically be designated a Magic Link.
You can add attendees and view their Magic Links by heading to the 'Manage Attendees' page for your event. Just click on 'Manage Attendees' along the right-hand side of your 'Edit Event' page.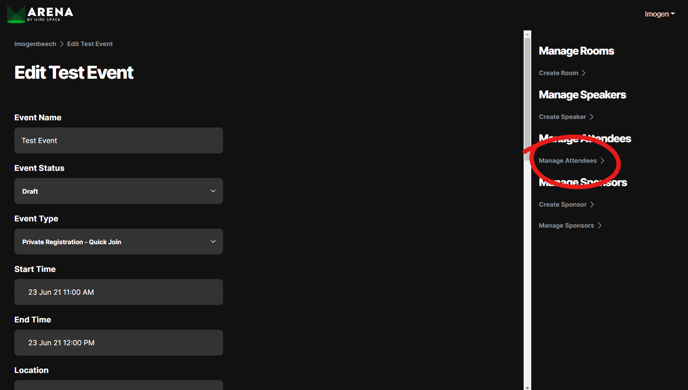 Each attendee's Magic Link will be displayed along with the rest of their information in the attendee table.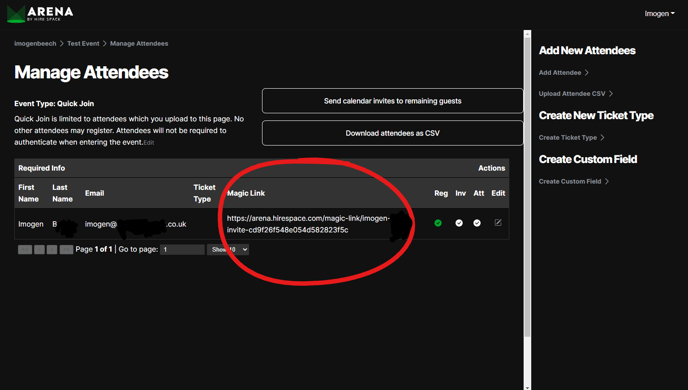 How do Magic Links work?
Magic Links are really easy to use. In fact, you'll barely need to do anything with them at all.
Simply click on the 'Send calendar invites to remaining guests' button on the 'Manage Attendees' page to add your event to your guests' calendars.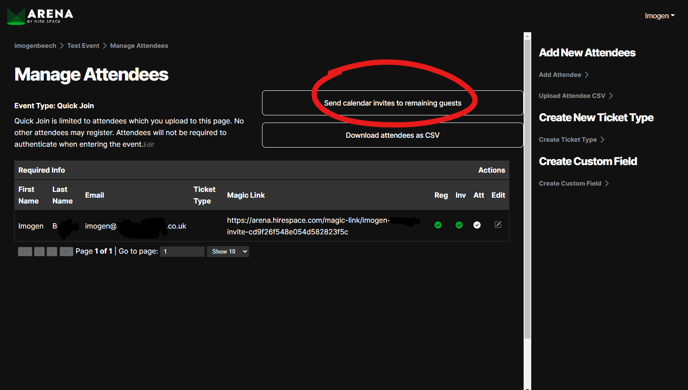 The calendar invite they receive will automatically include the attendee's Magic Link. That means that when it's time to join, your guests can simply click the link in their calendar.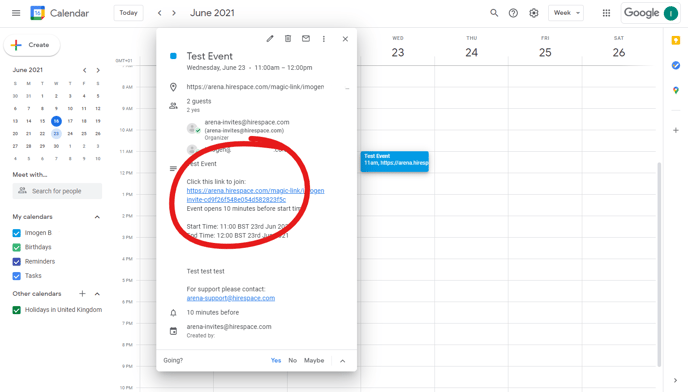 Told you it's easy! To learn more about sending calendar invites, just read our dedicated guide.
---
As you can see, Magic Links make it quick and easy for attendees to access your event when the big day rolls around. All you need to do is select the right event type, send your guests calendar invites and the rest is history. Next, learn how to manage your attendees or find out how to invite teammates to collaborate on your event.