Adding and removing users to your venue account explained.
First, log into your Hire Space account and head to your venue profile. Click on the tab which reads Admins on the left-hand sidebar:
Click 'Add New User' to add an admin to the account.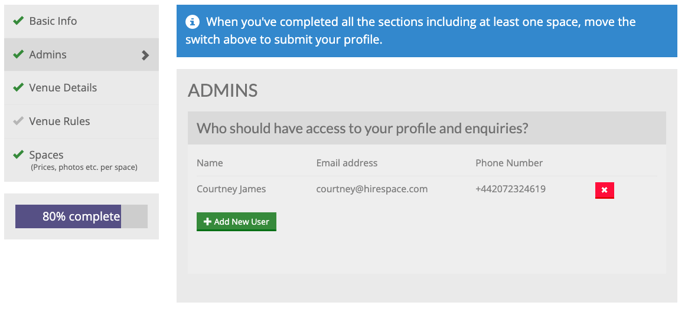 If the user is an
existing Hire Space user select 'yes'
and their information will be drawn from our system and instantly added to the account. If not,
click 'No' to add their details manually
.
As you can see 'Courtney Test' has been added and can now manage the account.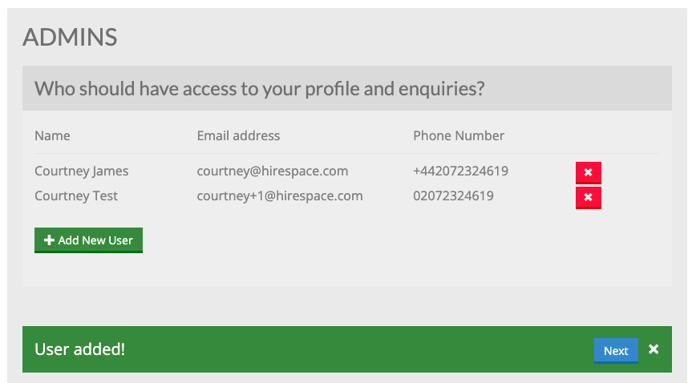 You can delete admins using the red button marked by a cross. Simply click 'Remove User' to remove them from the account.
Need help?
Write to our wonderful Venues Support team and we promise to help you get up to speed in no time!