Find out how to drive attendance by sending calendar invites.
Arena helps event organisers to drive event attendance by allowing you to book directly into your attendees' calendars.
To get started, just head over to the 'Manage Attendees' page of the platform. To get there from your central dashboard, click 'Edit Event' beneath the event you wish to invite attendees to.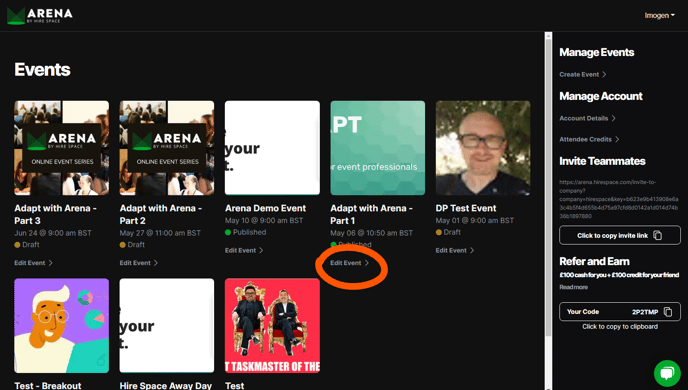 Then, click the 'Manage Attendees' button on the right-hand side of the 'Edit Event' page.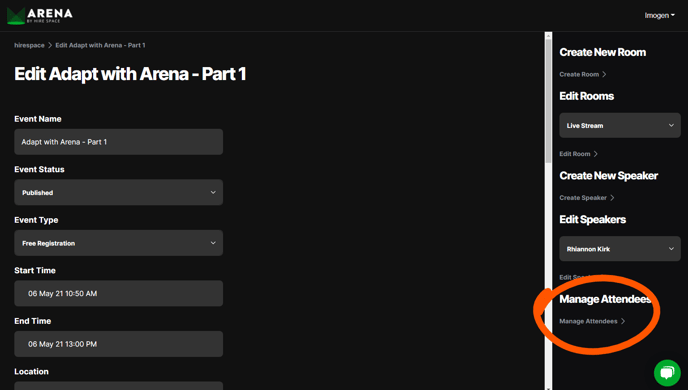 You'll now find yourself on the 'Manage Attendees' page. Here, you'll see a list of all the attendees who have either registered for your event or been invited to it. At the top of the page is a button that says 'Send calendar invites to remaining guests.'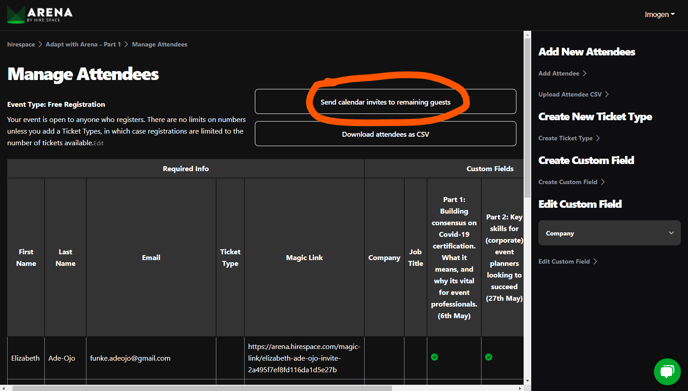 By pressing this button, Arena will send an individual calendar invite with the correct Magic Link and event details to every attendee.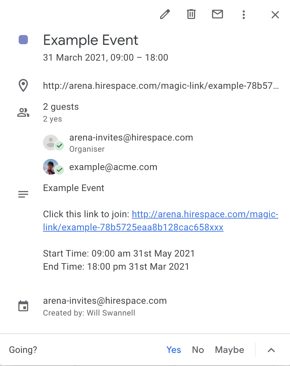 If you then add further attendees, you will need to press this button again to ensure that they get a calendar invite. However, it will never send duplicate calendar invites to guests who have already received one.
If at any point you wish to check which attendees have received a calendar invite, you can do so by checking the 'Inv' column of the attendee table. A tick in this column indicates that the attendee has received a calendar invite already.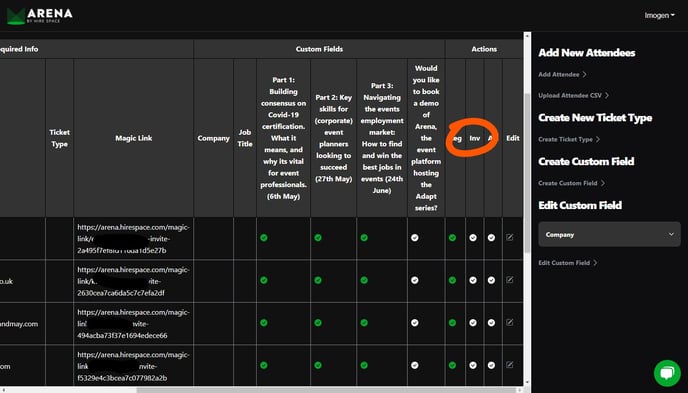 ---
By sending calendar invitations directly to your guests from Arena, you can ensure that your event stays front and centre of their minds, helping to drive attendance on the day.
Next, learn how to manually add attendees or how to manage your attendees within the Arena platform. Or, check out the registration process for your attendees.