A quick guide to publishing your event on Arena.
So, you've created your event on Arena, you've added Rooms, Sessions and speakers and you've set up your event registration. Now it's time to publish your event!
You can do so in two easy steps.
1. Set up a method of payment
You won't be able to publish your event until you've set up a method of payment. This can be done by pre-purchasing attendee credits, entering your card details so that you can be charged on a 'pay as you go' basis, or purchasing a subscription.
To set up a method of payment, simply click the 'Attendee Credits' button on the right-hand side of your screen on your central dashboard.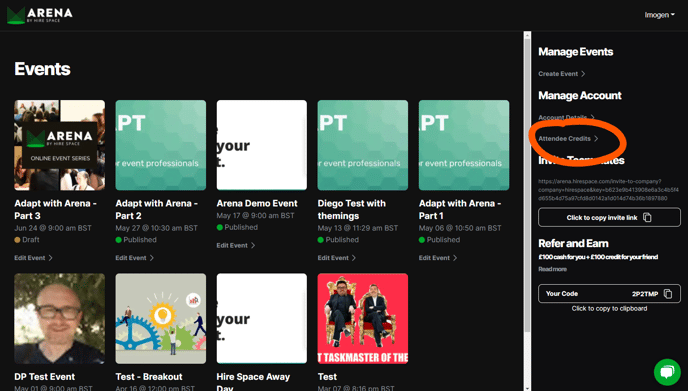 Read our guide to how much Arena costs to find out more about billing.
2. Edit your event status
Now all that's left is to push your event live. First, click the 'Edit Event' button beneath the draft event on your central dashboard.
On the 'Edit Event' page, you'll see a section labelled 'Event Status.' To take your event from draft status to published, simply select 'Publish' from the drop-down menu.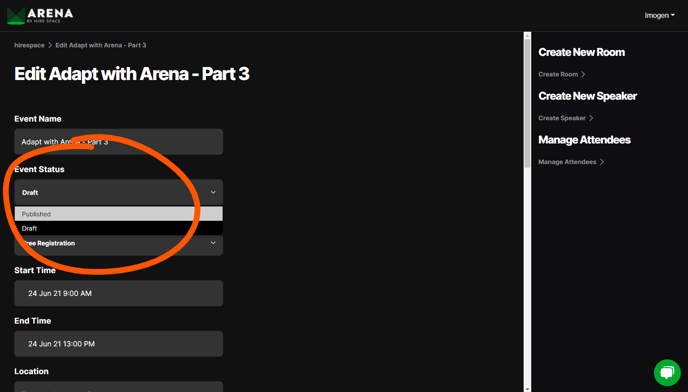 Remember to scroll down and hit the big green 'Update Event' button to save your changes.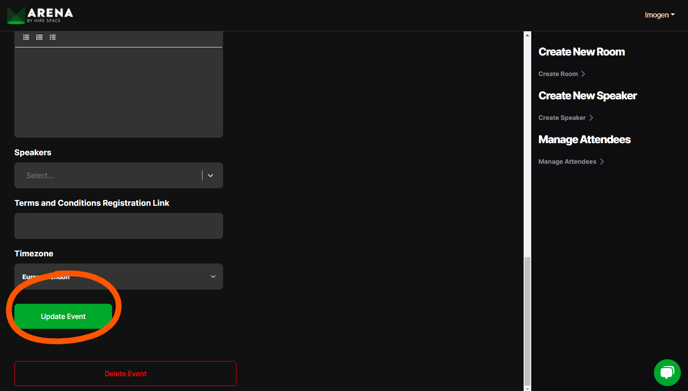 Congratulations! Your event should all be ready to go!
To learn more about the attendee registration process, read our guide on how attendees can register for your event. And of course, if you need help at all, we're always happy to chat. Simply email us at arena-support@hirespace.com.
If you need more extensive support then we can also arrange for an event manager or live stream producer to support you on your event. Please provide details here and we will provide a quote based on our current day rates.