A short guide on how to collaborate with teammates on Arena events.
Teamwork makes the dream work! So, after you create an account on Arena, you'll probably want to invite colleagues so that you can work on setting up your event together.
There are two ways to enable colleagues to join you on Arena. Luckily, they're both really easy!
Send an invite link
If you'd like to invite individual people to collaborate with you on Arena, you can send them a simple invite link.
Your invite link can be found in the bottom right of your central dashboard.
Just copy it and send it to your colleagues in an email, Slack message, WhatsApp or any other cool messenger tools you use. Then, when they click the link, they'll be able to join your team account. Easy!
Let anyone with your email domain join
Want to give anyone from your company access to edit your events on Arena? In which case, you can just change your settings so that anyone with your company email domain can join your team account.
To do this, click on the 'Account Details' button on your central dashboard, beneath the heading 'Manage Account.'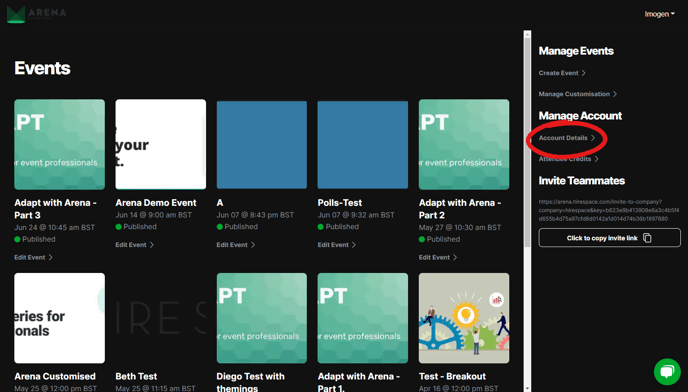 Here, you'll see a tickbox labelled 'Let anyone with company email domain join.'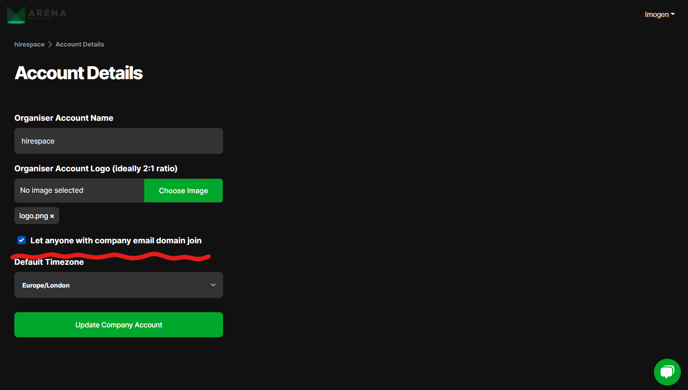 All you have to do is make sure that the box is ticked. Then, when anyone from your company creates an account on Arena, they'll see a message inviting them to join your team account.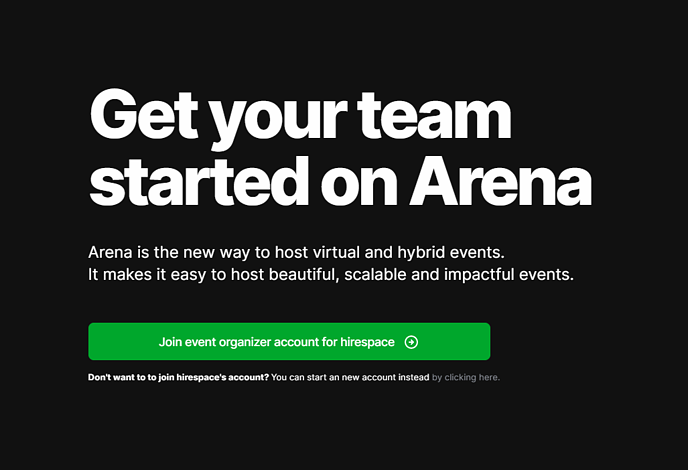 ---
As you can see, it's quick and easy to get teammates to join you on Arena. And now that you've got a team around you, you can focus on building the best imaginable event – learn how to create Rooms, add Sessions and add speakers to get started.