There are 3 ways to decline an enquiry.
Using the decline link in emails from Hire Space
These appear at the bottom of most emails regarding your Hire Space enquiry, including reminders and follow-ups, like below.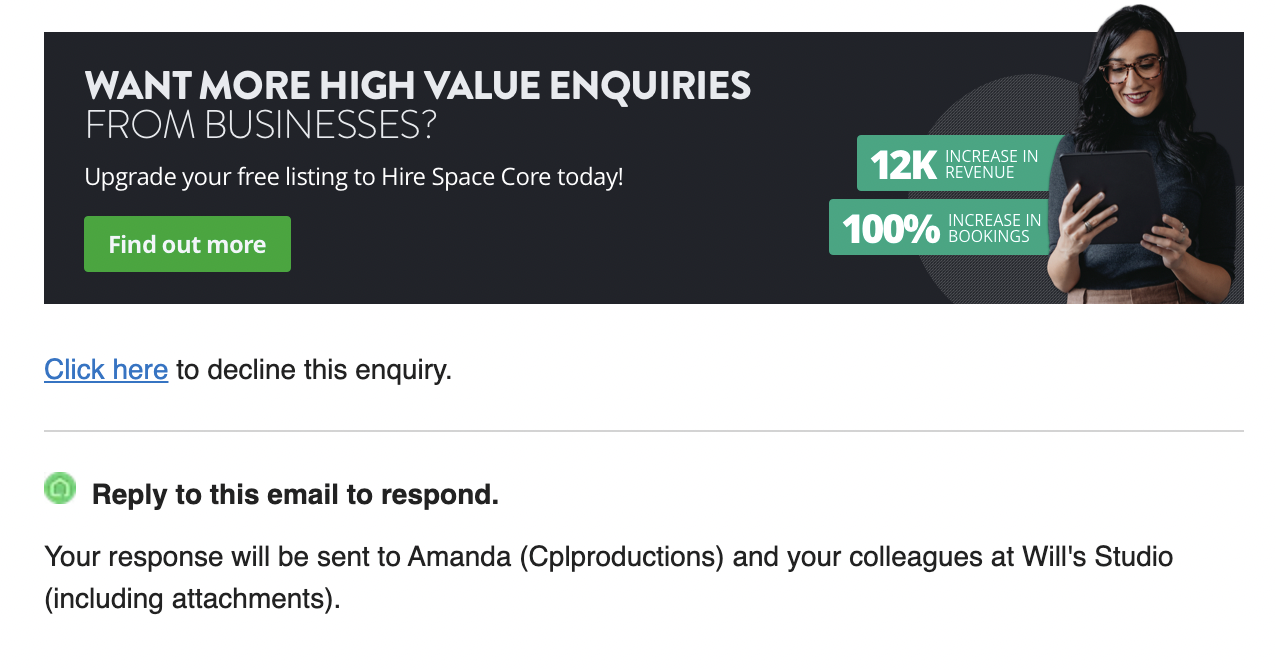 Clicking on these should open up an email that you can just hit send on (don't change anything) and the enquiry will automatically be closed, like below.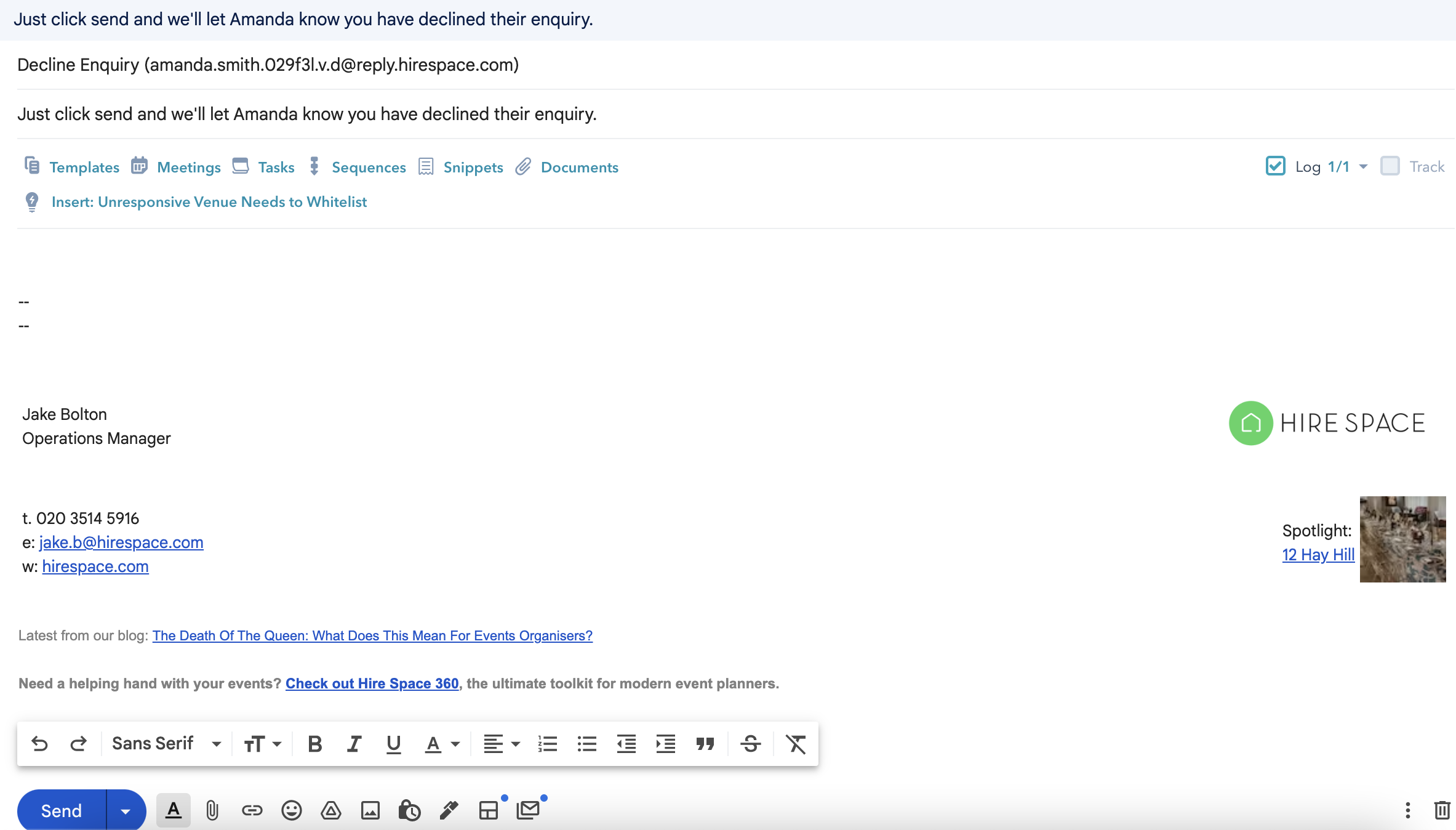 If the link does not open up an email, then there is something wrong with your mailto: settings on your browser or laptop. This article has options to change that for every browser and email app/programme.
Using the Enquiry Feed
If you scroll down on an enquiry in the Enquiry Feed, you can click to close an enquiry.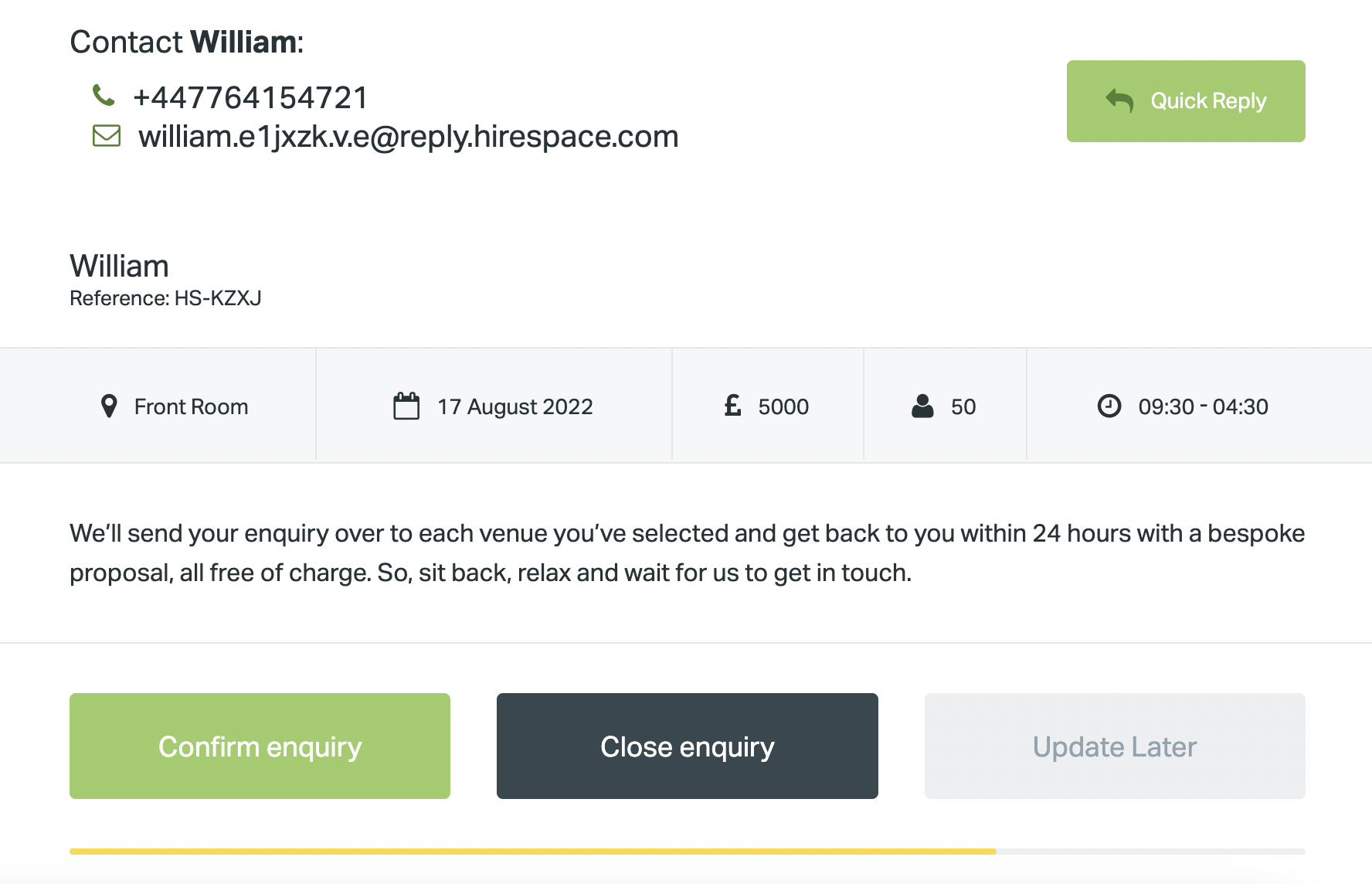 You can then choose a reason and click archive enquiry.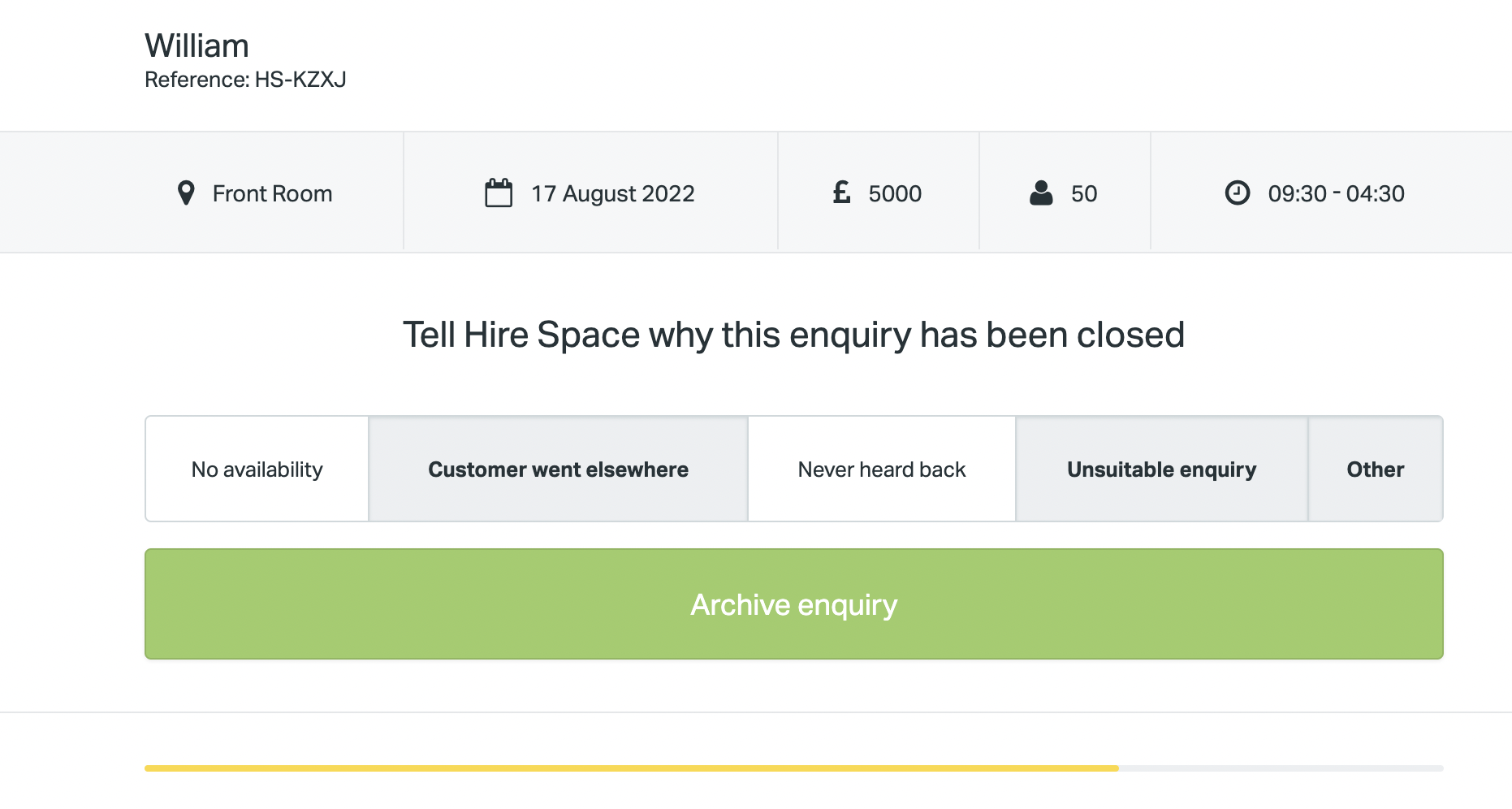 Email Us
Reply to an email from joe@hirespace.com or venues@hirespace.com and let us know that you are declining the enquiry, or that the event hasn't gone ahead.