Having trouble writing descriptions for your Spaces on your Hire Space profile? By the end of this article, you'll be a pro!
Firstly, log in and head to the space you would like to write a description for.
Select Description as shown below. You can then type your description in the text box on the right-hand side.
If you have more than one 'usage' you will have to write a description for each one.
Remember to hit save in the bottom right after you've made your changes!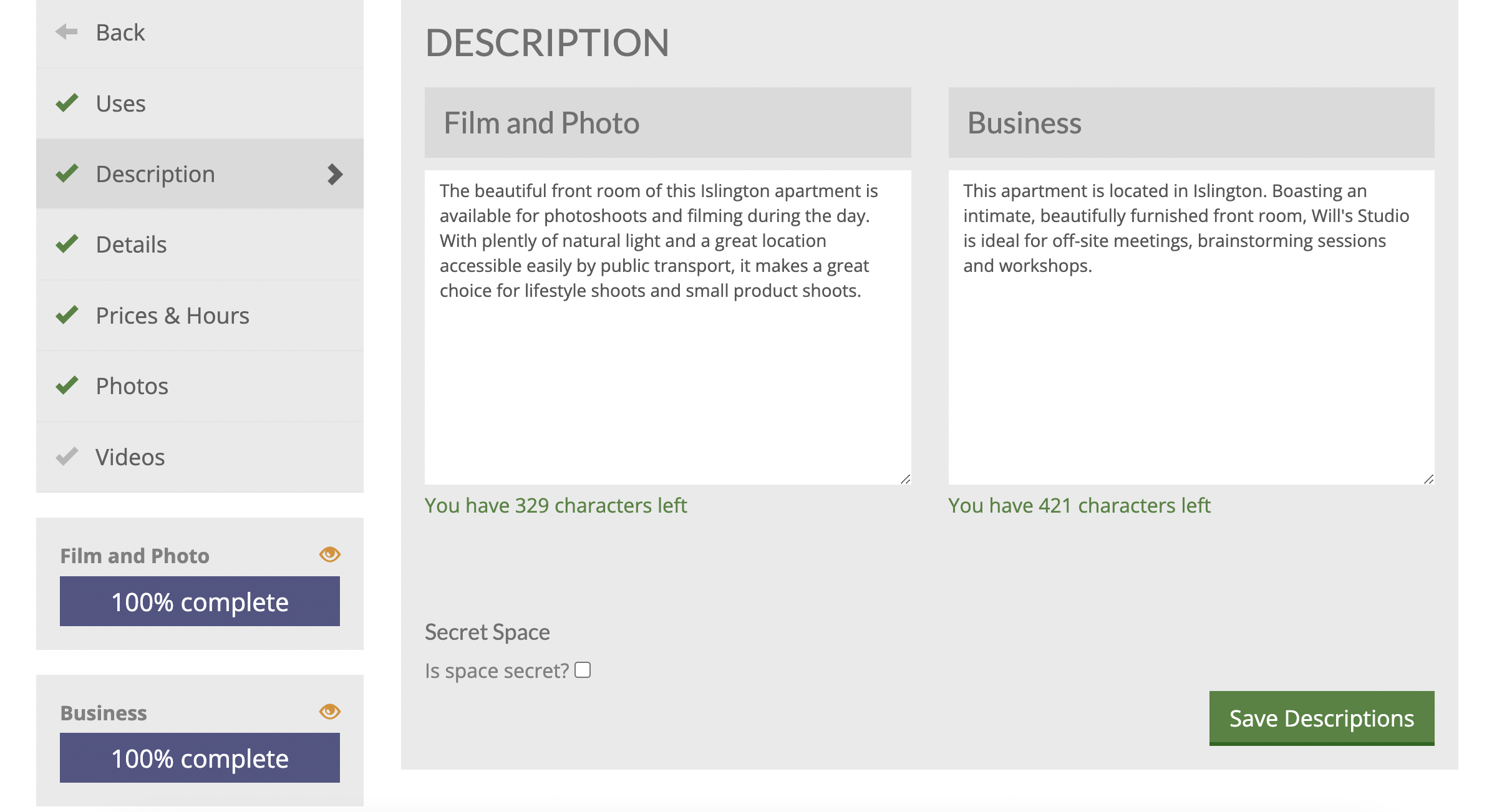 Top tips on how to write the perfect description
All copy used for the descriptions must be unique (e.g. not copied from other spaces or other websites).

Descriptions should consist of one paragraph made up of full sentences. You have 600 characters to play around with here, so really make the most of this to paint a nice picture of the space.

Use plenty of keywords when describing your space. For example, for a Wedding Usage, you might use key words such as: 'wedding reception', 'ceremony' 'married', 'engaged', or 'special day'.
But Why?
Following these simple rules will result in your space having fantastic SEO (search engine optimisation). Unique text is always favoured on google above duplicate text. This means that the space will be picked up in more customer searches! The dream!