Discover how your attendees can register for your event on Arena.
Arena's in-built registration platform makes it easy for attendees to register for your event. All you have to do is point them towards your event's bespoke registration page.
How to access your event's registration page
Your registration page will be available by adding '/register' to the end of your event URL. For example:
https://arena.hirespace.com/YOURACCOUNTNAME/events/YOUREVENTNAME/register
To find your event URL, simply click on the event in question on your central dashboard.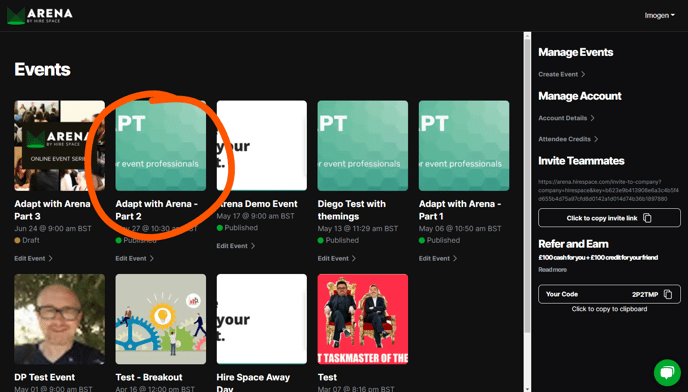 This will bring you to your event lobby. The URL that you see in your address bar is your event URL.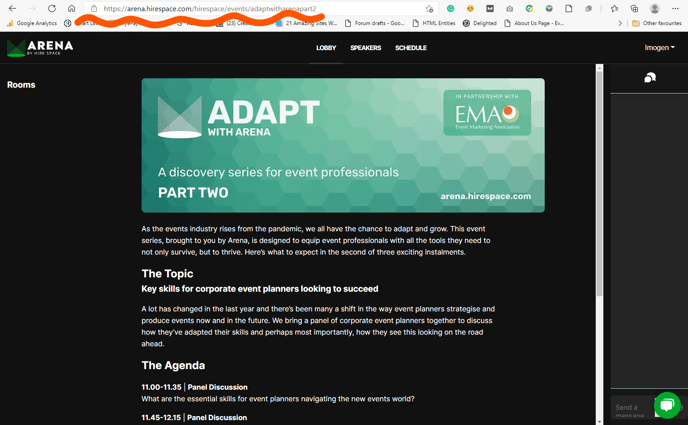 Just remember that your registration page won't be accessible until you've published your event. So, refrain from sharing it with potential attendees until you've finished your final checks and hit publish!
Your event registration page
Your event registration page will show the same long event description as your event lobby page, which can include images, headings and links via markdown.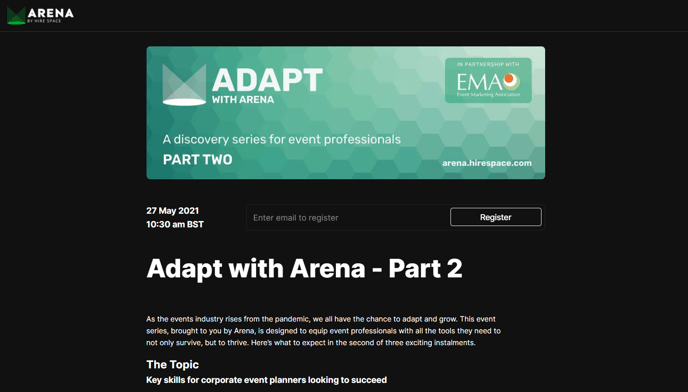 These details can be amended at any time by heading to the 'Edit Event' page. You can access this from your central dashboard by clicking 'Edit Event' beneath the event you'd like to edit.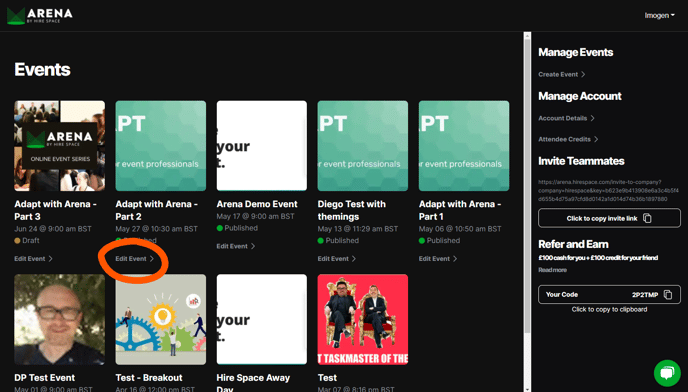 The registration process
On your event's registration page, attendees can register for your event by entering their email address.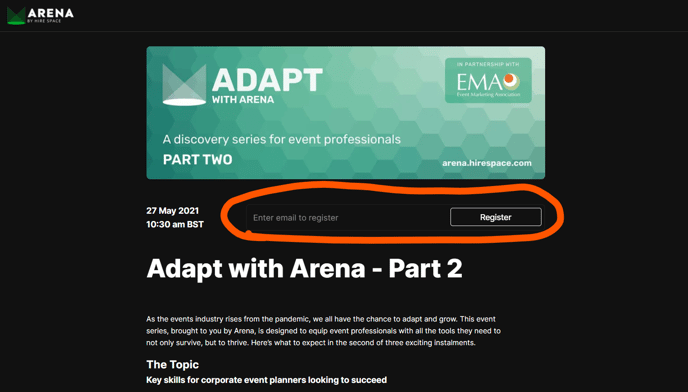 This will redirect them to a page where they can complete their registration, including filling out any custom fields that you created for the registration process (find out how to add custom fields in our guide to managing attendees on Arena).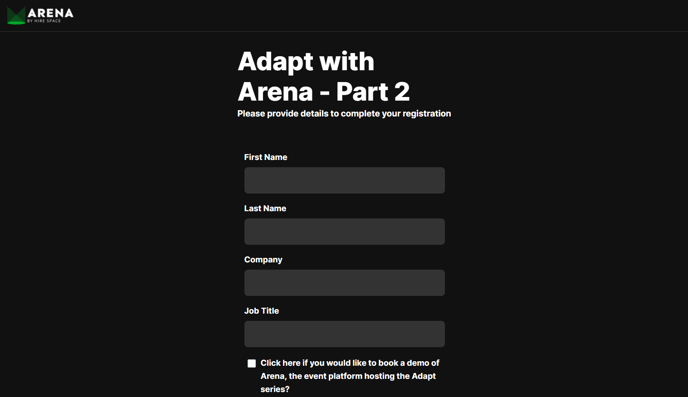 Just remember that, depending on which event type you've selected, registration may be restricted to specific attendees. If you'd like to make your event public so that anyone can attend, you'll need to make sure you've selected 'Free Registration.' To find out how to edit your event type, read our dedicated guide.
You can also restrict registration further by limiting the number of tickets available using Ticket Types.
10 minutes before the start time of your event, your registration page will change and the email form will direct attendees who have already registered directly into the event.
---
Arena makes it easy for your attendees to sign up for your event so that you can maximise attendance. However, it can also be used in conjunction with a separate registration platform if you prefer. To find out how to import attendees who have signed up for your event on another platform, read our guide on how to add attendees. Or, discover how to drive event attendance by sending your attendees calendar invites from within the Arena platform.